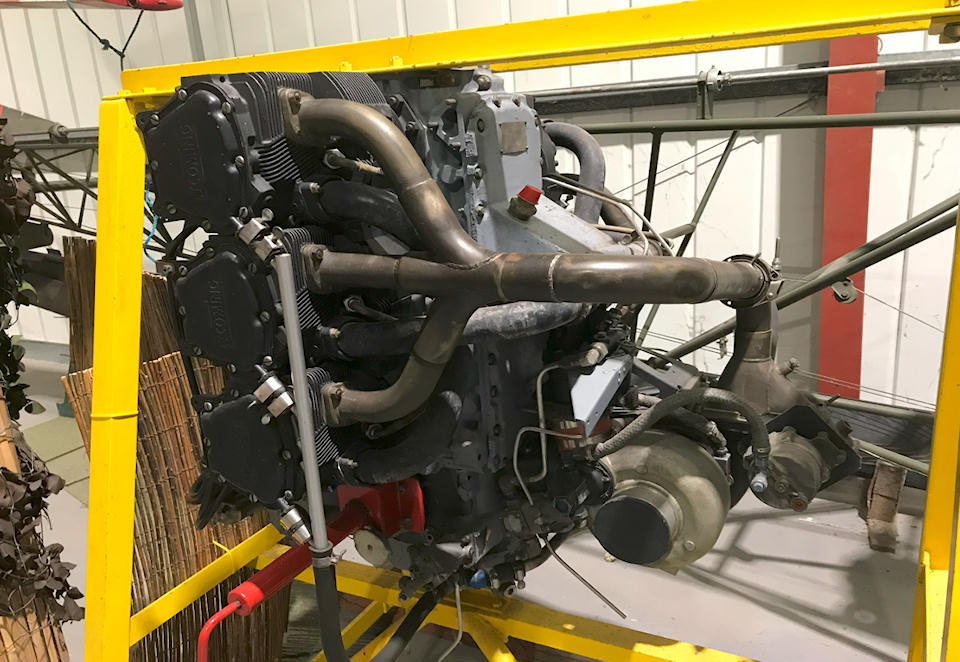 Country of origin: USA
Built: Williamsport Pennsylvania, USA, c. 1965
Manufacturer: Lycoming Engines
Engine: 212 hp (158 kW) six-cylinder horizontally-opposed piston engine

Type: Turbocharged piston engine

Note: Used in Bell 47 helicopters.

Details: The TVO-435 is a horizontally opposed Lycoming six-cylinder design produced between 1942 and 1975. It is a direct-drive or geared, air-cooled, and normally aspirated engine. The cylinders have steel barrels with aluminum heads, and the valves are operated by hydraulic lifters. The crankshaft is supported in an aluminum-alloy split case by four main bearings and one ball-thrust bearing, and lubricating oil is supplied from a 12 quart wet sump. The camshaft rides in journals that do not employ bearing inserts. The accessory housing supports two magnetos, a starter, a generator, and a dual tach drive. A spare mounting pad is included for a vacuum pump.

The TVO-435 was used in the Bell 47-G Helicopter including the Westland built Sioux AH.1 operated by the British Army.

An Agusta Bell 47G Sioux helicopter is displayed here in The Helicopter Museum.