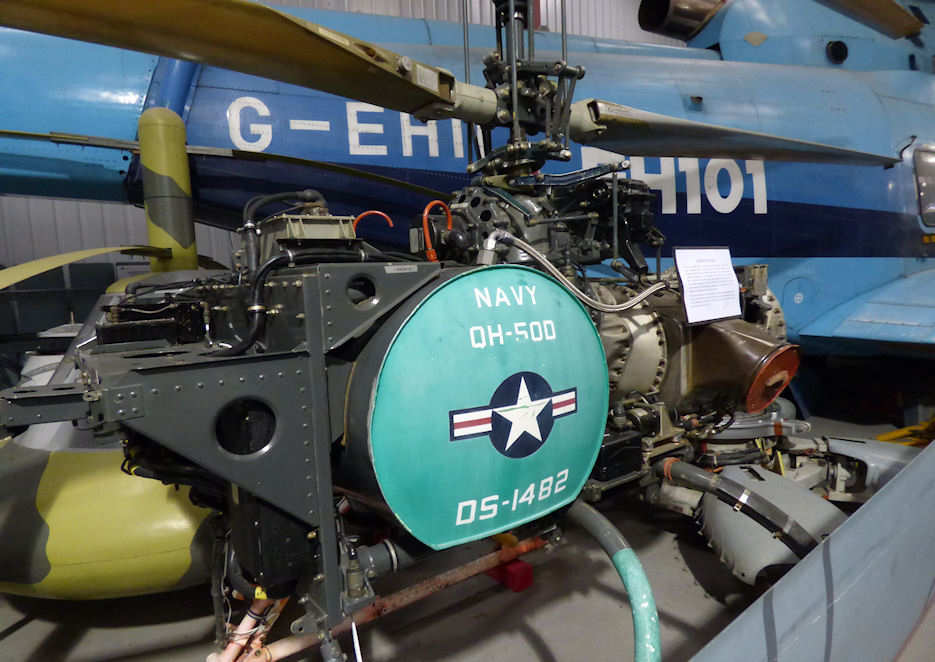 Registration: DS1482
Country of origin: USA
Built: New York, USA, 1966
Manufacturer: Gyrodyne Company
Constructor's Number: 1482
Engine: One 365shp Boeing T50-BO-102 turboshaft engine

Type: Unmanned obervation/anti-submarine warfare helicopter

Note: Developed for US Navy shipboard operations and later used in the Vietnam War for directing gunfire from naval ships..

Details: The QH-50 was the very first unmanned radio-controlled, surveillance and anti-submarine drone helicopter in the world to enter operational service. It has coaxial, contra-rotating rotors and a Boeing T50 turboshaft engine. 755 were produced, in different versions, by the Gyrodyne Company in St.James, Long Island, New York.

QH-50s were flown by the US Navy initially on anti-submarine missions from the deck of destroyers in the mid-1960s with two under-slung torpedoes. The helicopter was also used during the Vietnam War, carrying live video feed to spot shore targets for guns firing from US Navy vessels operating in the Gulf of Tonkin.

After the Vietnam War, QH-50s were deployed to missile ranges in New Mexico and California to serve as targets during weapons firing trials and training.

DS-1482 was assigned to the United States Navy and went to sea on a WW2 destroyer which had been modernised to provide improved sonar, a small flight deck and a hangar for two drones. Transferred to the US Army in 1974 it was eventually acquired by a private individual for his collection. Years later it was spotted near Bakersfield, California, in 2013 and subsequently acquired by The Helicopter Museum where it arrived on 22 September 2014.