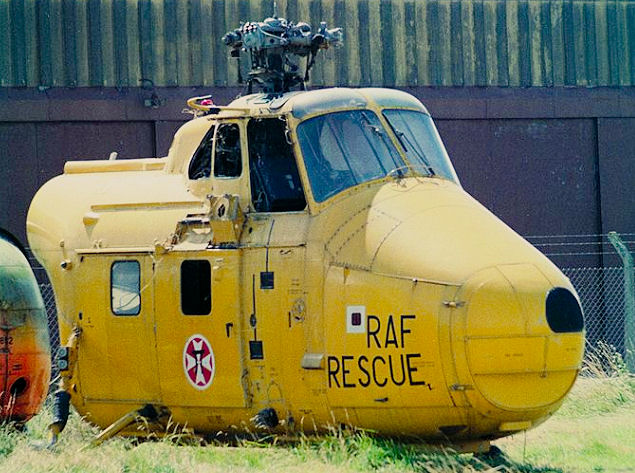 Registration: XP404
Country of origin: UK
Built: Yeovil, England, 1962
Manufacturer: Westland Helicopters
Constructor's Number: WA/392
Engine: One Bristol Siddeley Gnome H1000 turboshaft engine

Type: 12 seat transport helicopter

Note: Served with RAF Search and Rescue.

Details: First flew on 24th September 1962 and delivered to the RAF as XP404 on 4th October 1962.

Served with RAF 282 Sqn and 202 Search and Rescue Sqn at RAF Lossiemouth in 1970s.

XP404 was RAF Benson by 1982 as instructional airframe 8682M and then at RAF Finningley. Arrived at The Helicopter Museum in 1991.

The Museum has restored Westland Whirlwind HAR.10 Reg. XD163 which is on display in the Main Collection.