Pilots Information
Helicopters are welcome to fly in to the Museum.
N 51° 20' 20.13" W 002° 55' 57.17" 17ft. AMSL
Pilots MUST read this Airfield Information and contact the museum
to advise your ETA Tel. 01934-635227
Op hrs: 10:00 to 16:30 daily (Wednesday to Sunday)
Other times by request
Remarks:-
Operated by The Helicopter Museum
Main aerodrome closed
Northerly variable over aerodrome
Possible bird hazard: Due to rainwater holding ponds located on the South West departure path and immediately west of the caravan park
Avoid over flying caravan park and village on SE boundary
2m fence surrounds the landing area
Flags/windsock adjacent
Landing Fee: Museum entry charge per person
Food: Hot and cold snack facilities available
Landing Sites
- Primary HLS-A
1 acre grass landing area West side of Museum main buildings, Identified by White "H"
- Secondary HLS-B
Hard tarmac landing area North side of Museum main buildings, adjacent to white Control tower
HLS-A should always to be used unless otherwise advised by the museum
The following photos indicate Helicopter Landing Sites (HLS) A & B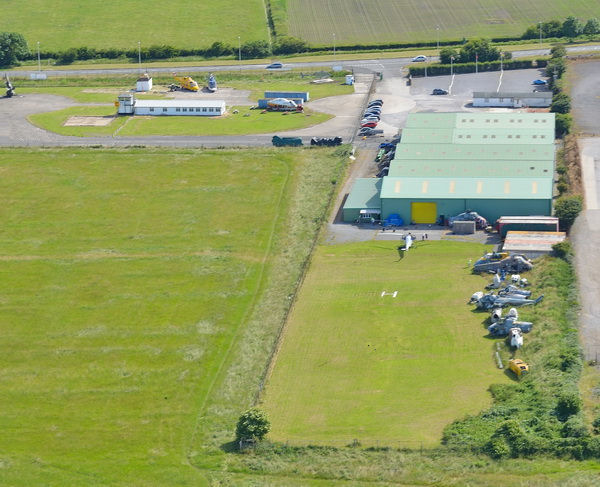 The following photo shows Primary Helicopter Landing Site A

The following photo shows Secondary Helicopter Landing Site B