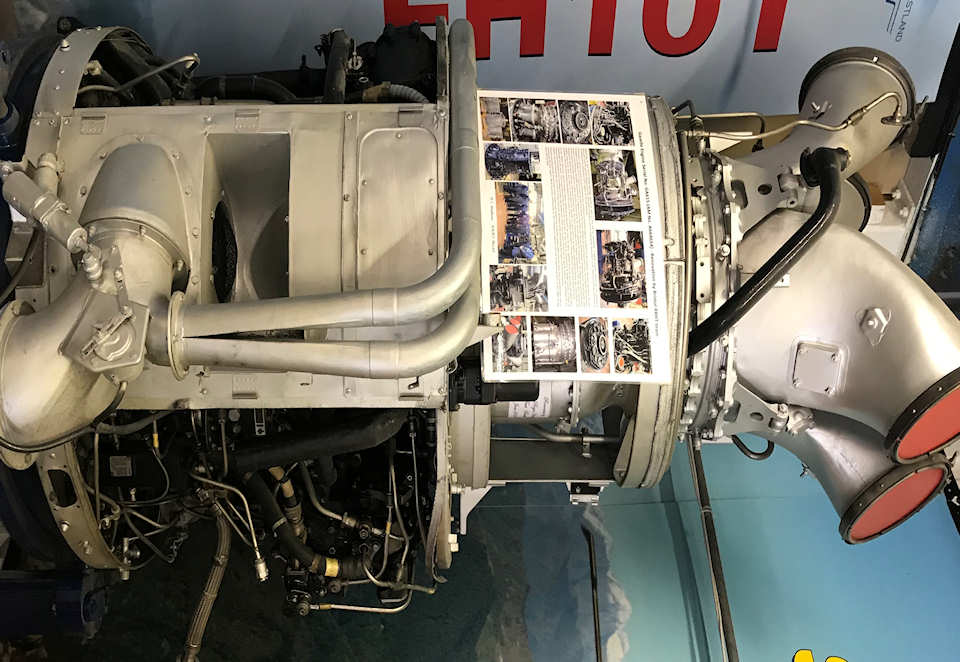 Country of origin: UK
Built: Acton, Middlesex, England, c. 1961
Manufacturer: Napier Aero Engines
Engine: 1,650 shp (1,230 kW) two-stage gas powered turbine + 1-stage free power turbine

Type: Turboshaft engine

Note: Used in Bristol Belvedere and early marks of Westland Wessex Helicopters.

Details: D. Napier and Sons originally made commercial car and boat engines. In WW1 and WW2 the company produced military aero engines for the RAF and marine engines for the Royal Navy. From 1942 Napier worked with English Electric developing ramjet and later jet-turbine engines. Napier became part of Rolls Royce in 1961.

The Napier 3,765 hp (2,808 kW) Eland turbine engine was developed for the Fairey Rotodyne, and the 1,650 shp (1,230 kW) Gazelle for the twin-rotor Bristol Belvedere helicopter. The two Gazelle engines in the Belvedere were connected by a driveshaft so that if one engine failed both rotors could continue to be driven by the other engine. The Gazelle was also used in the Westland Wessex Mk1 and Mk3 helicopters.

This Gazelle engine on display was restored in 2011 by a team from Rolls Royce for display at The Helicopter Musuem and intended to be eventually reunited with the Bristol Belvedere in restoration.

The remains of the Fairey Rotodyne, and examples of Bristol Belvedere and several Wessex helicopters can be seen here at The Helicopter Museum.