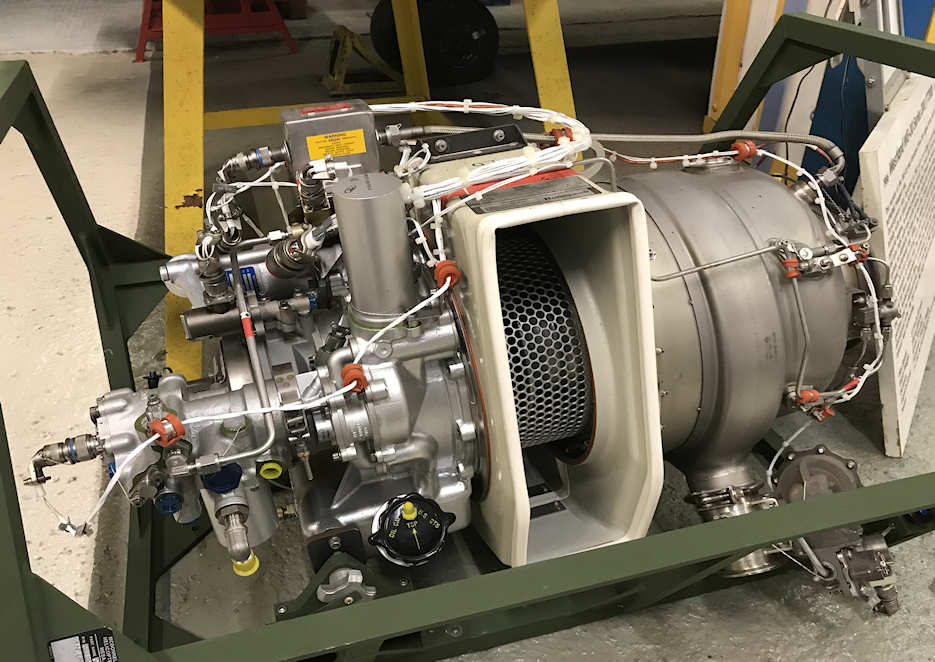 Country of origin: USA
Built: Phoenix Arizona, 2003
Manufacturer: Honeywell Aerospace
Engine: Single-shaft gas-turbine engine

Type: Auxilliary Power Unit

Note: Used in Apache and Chinook Helicopters.

Details: The Honeywell 36-150 Series APU is a single-shaft, constant speed, gas turbine, auxiliary power engine that delivers compressed air for main engine starting, air conditioning, anti-ice and heating systems.

Shaft power is also used to drive AC/DC generators, hydraulic pumps, cooling fans and accessory transmissions. The 36-150 is capable of delivering air and shaft power simultaneously or individually.

Its ported shroud compressor design allows higher pneumatic performance and shaft loads while reducing ground noise up to 10dBA.

This example is from an Apache Helicopter used by the Army Air Corps. The AgustaWestland Apache AH1 entered service with the British Army in 2001, and is currently being replaced by the more recent AH-64E version.