Dalek Invasion at The Helicopter Museum
23rd June 2024
The Charity Dalek Squad are coming to The Helicopter Museum to celebrate the Daleks 60th Anniversary.
Meet the famous Daleks and other characters from Dr Who.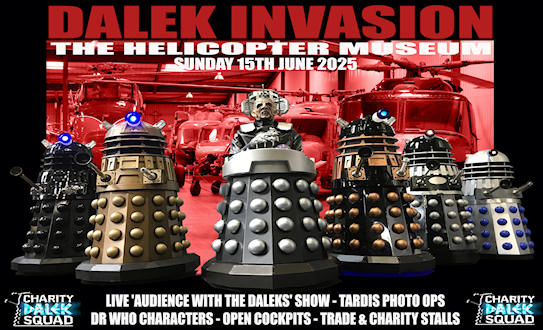 Have your photograph taken inside the Tardis. Watch the live interactive 'Audience With The Daleks Show'.
Plus Open Cockpits, Charity Stalls and lots more.
Please Note That 'Free Return' Tickets Are Not Valid At This Event - Thank you